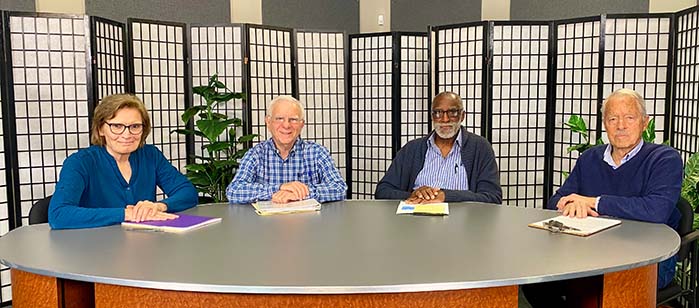 STAY IN THE LOOP
Join our mailing list!
Stay updated on news, events & more:
SHOW DESCRIPTIONS
Vermont Actors' Repertory Theatre "Earnest" Preview
Channel 15 • Next Airing: Tues 8:00pm, Thurs 12:00pm, Fri 9:00am
Talk show featuring some of the cast and directors involved in the upcoming performance of Oscar Wilde's renowned comedy, "The Importance of Being Earnest." Production to be held at Unitarian Universalist Church in Rutland December 6 - 8 & 13-15.
Vermont Master Anglers Fishing Show (When Available)
Channel 15 • Next Airing: Tues, 3:30pm, Thurs 7:30pm, Fri 10:00am
Educational fishing program produced by Zachary McNaughton with tips and insight for anglers of all abilities. (Out of Town Program Sponsored by Local Resident Shawn Good, Pittsford)
Vermont State Board of Education
Channel 20 • Next Airing: First Sunday of month 8:30pm
Meets on the third Tuesday of each month
Vermont Vocal Competition - BARN OPERA
Channel 15 • Next Airing: Thurs 9:30am, Sat 8:30pm
Second Annual Vermont Vocal Competition presented by BARN OPERA at Brandon Town Hall Theatre. Produced by Josh Collier.