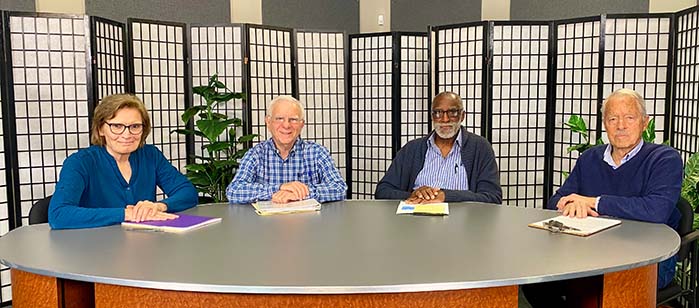 STAY IN THE LOOP
Join our mailing list above!
SHOW DESCRIPTIONS
Vermont Master Anglers
Channel 1075 - Public • Next Airing: Tues 3:30pm, Thurs 7:30pm, Fri 10:30am
The "Vermont Master Anglers" show is an educational/non-commercial program with the goal of showcasing Vermont fish species and the people who are passionate about fishing for them all around the state of Vermont. Produced my Zachary McNaughton.
Vermont State Board of Education
Channel 1095 - Education • Next Airing: First Sunday of month 8:30pm
Meets on the third Tuesday of each month
View to a Skill
Channel 1075 - Public • Next Airing: Mon 11:00am, Wed 4:30pm, Thurs 8:00pm
View to a Skill showcases the talents of folks from all around the Rutland Region. Enjoy a close-up look at people using their abilities to create, entertain and educate.