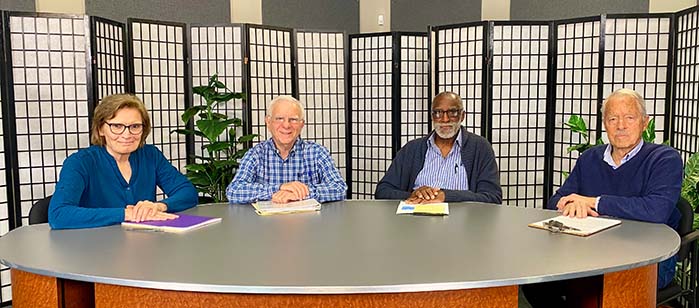 STAY IN THE LOOP
Join our mailing list above!
SHOW DESCRIPTIONS
Scouting in Vermont: Adventure Awaits
Channel 1075 - Public • Next Airing: Mon 7:00pm, Wed 10:30am, Fri 3:30pm
Representatives of the Green Mountain Council, Boy Scouts of America discuss the goals and purpose of BSA and its programs, and review how Scouting is organized here in Vermont and in local units.
Slate Valley Modified Unified Union School Board
Channel 1095 - Education • Next Airing: Weds 8:30am, Fri 9:30pm, Sat 6:30pm
Meets Twice a Month
Spotlight on RNESU
Channel 1095 - Education • Next Airing: Mondays at 2:30pm, Wednesdays at 10:00pm and Fridays at 5:30pm
Superintendent of Rutland Northeast Supervisory Union, Jeanne Collins, sits down with rotating hosts to discuss different events and programs that happen through out the schools in the district.