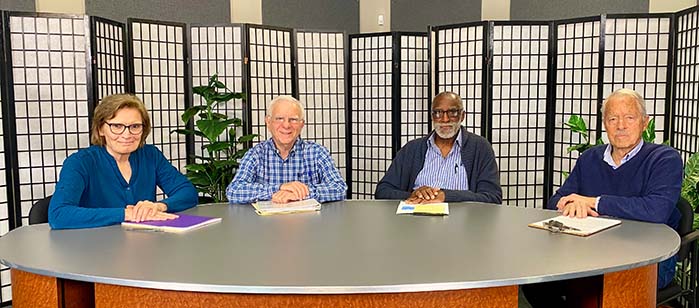 STAY IN THE LOOP
Join our mailing list!
Stay updated on news, events & more:
SHOW DESCRIPTIONS
Slate Valley Modified Unified Union School Board
Channel 20 • Next Airing: Weds 8:30am, Fri 9:30pm, Sat 6:30pm
Meets Twice a Month
Spotlight on RNESU
Channel 20 • Next Airing: Mondays at 2:30pm, Wednesdays at 10:00pm and Fridays at 5:30pm
Superintendent of Rutland Northeast Supervisory Union, Jeanne Collins, sits down with rotating hosts to discuss different events and programs that happen through out the schools in the district.
Straight Talk with Don Chioffi
Channel 21 • Next Airing: Mon 11:30am, Tues 5:00pm, Thurs 9:30pm
Hosted by local resident Don Chioffi. Issues-oriented show highlighting local and national topics, with in-depth discussion/study
Strong Beautiful You With Amy Lewis
Channel 15 • Next Airing: Mon 9:00am, Wed 2:00pm, Thurs 8:30pm
Whether it's tasty treats or delicious meals for optimal nutrition, Amy Lewis, Transformation Expert and Lifestyle Coach , has some great ideas in the kitchen!