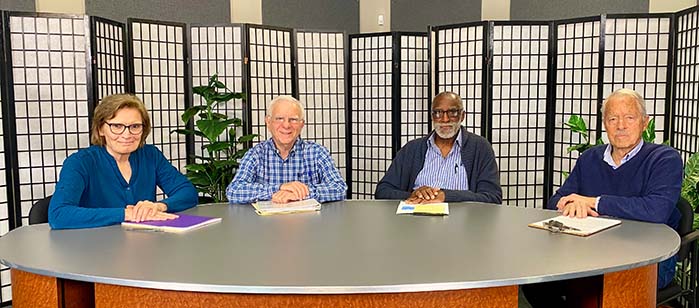 STAY IN THE LOOP
Join our mailing list!
Stay updated on news, events & more:
SHOW DESCRIPTIONS
Quality of Life Education Forum 2019
Channel 15 • Next Airing: Sun 1:30pm, Thurs 9:30pm
Held in Arlington, Vt. (Sept. 7, 2019) Panel discussion on re-defining quality of life, living fully with illness, disability and aging.
Quarry Valley Unified Union School Board
Channel 20 • Next Airing: Mon 7:00am, Weds 10:00pm, Sun 8:00pm
Meets once a Month
Quick Tarts with Gale Finlayson
Channel 15 • Next Airing: Mon 4:00pm, Thurs 8:00pm, Sat 9:30am
Gale Finlayson brings out the family favorites, specifically Quick Tarts, in some rather unique ways.