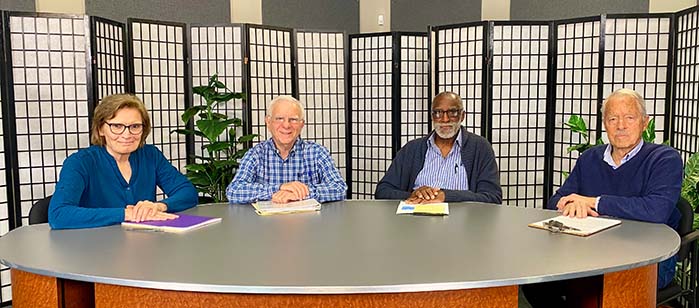 STAY IN THE LOOP
Join our mailing list!
Stay updated on news, events & more:
SHOW DESCRIPTIONS
One Act Play: Oscar Clyde Denman
Channel 15 • Next Airing: Wed 8:00pm, Thurs 10:00pm
Oscar Clyde Denman - A play by Jennifer Jasper. Performed by Jennifer Marcoux, Holden Daughton. Produced by Stacy Harshman. Hosted at the Sparkle Barn in Wallingford.
Otter Valley School Board
Channel 20 • Next Airing: Mon 7:00pm, Tues 7:00am, Fri 1:00pm
Otter Valley School Board meetings are taped on the third Wednesday of each month at the Otter Valley Library.