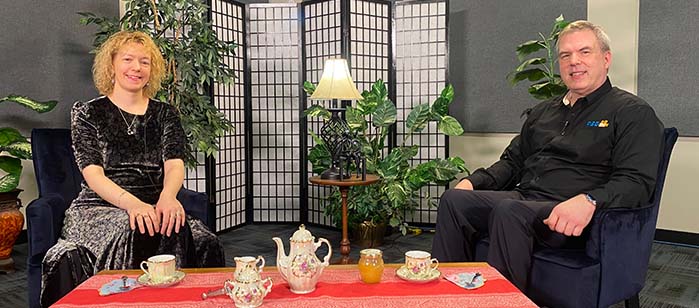 STAY IN THE LOOP
Join our mailing list!
Stay updated on news, events & more:
SHOW DESCRIPTIONS


Search by show name by clicking each letter below to display all show names alphabetically.


Mass, The
Channel 15 • Next Airing: Sun 11:00am & 5:00pm
Presented locally by Joe Tilden. The weekly Mass produced by the Roman Catholic Diocese of Burlington.
Memorial Day - West Rutland American Legion
Channel 15 • Next Airing: Mon 3:30pm, Tues 9:30am, Wed 8:00pm, Fri 12:00pm
Memorial Day Exercise held in West Rutland, VT sponsored by American Legion Post 87. Commentary by Terry Jaye. Videotaped by Ken Heleba.
Memorial Day Ceremony - VFW - Rutland
Channel 15 • Next Airing: Mon 7:30pm, Wed 2:30pm, Thurs 8:30am, Sun 12:00pm
VFW POST #648 Memorial Day Ceremony held at Rutland High School. Guest Speaker: William Powers Retired Major USAF
Mill River School Board - Clarendon
Channel 20 • Next Airing: Fri 7:00pm, Sat 4:00pm, Sun 9:00am, Tues 3:00pm
Meets on the 1st & 3rd Wednesday of each month.