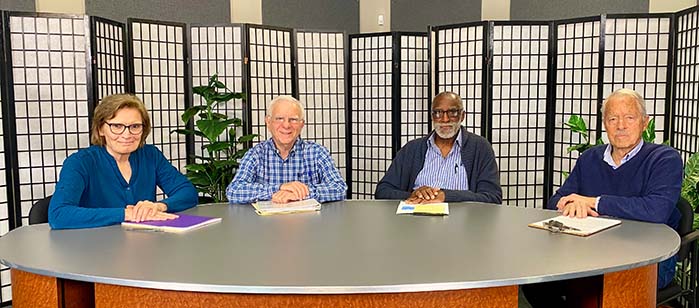 STAY IN THE LOOP
Join our mailing list!
Stay updated on news, events & more:
SHOW DESCRIPTIONS
Ladies Night Out Women's Chorus Spring Concert 2019
Channel 15 • Next Airing: Mon 7:00pm, Tues 11:30am, Thurs 4:00pm
Concerts held in Rutland and Middlebury, April 2019. Women's Chorus. Female Empowerment: She Sings, Knowing She Hath Wings! Conductor/Director - Lucy Allen Tenenbaum
Learning Our Way
Channel 20 • Next Airing: Monday at 11:30am, Wednesday at 9:00pm, Friday at 6:30pm
Written, performed, Directed, produced by the Clarendon Elementary School 6th grade class.
Lifelines
Channel 15 • Next Airing: Tues 12:30pm, Wed 5:00pm
Lifelines is an educational, pro-life issue oriented program focusing on current events and topics. www.vrlc.net.