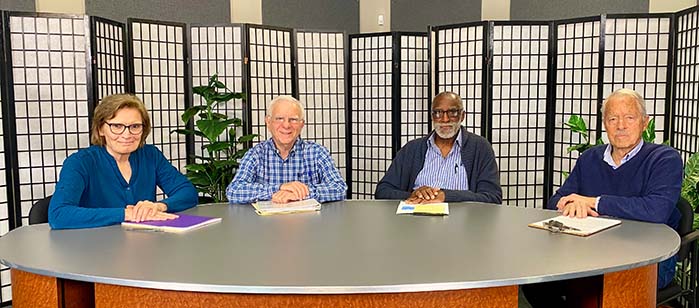 STAY IN THE LOOP
Join our mailing list above!
SHOW DESCRIPTIONS
Learning Our Way Around the World
Channel 20 • Next Airing: Monday at 11:30am, Wednesday at 9:00pm, Friday at 6:30pm
Written, performed, Directed, produced by the Clarendon Elementary School 6th grade class.
Lifelines
Channel 15 • Next Airing: Tues 12:30pm, Wed 5:00pm
Lifelines is an educational, pro-life issue oriented program focusing on current events and topics. www.vrlc.net. Local Presenter: Mary Ann Creed
Loyalty Day Parade Preview
Channel 15 • Next Airing: Tues 8:00pm, Wed 9:00am, Thurs 4:00pm
The 56th Annual Rutland Loyalty Day Parade will be held Sunday, May 3, 2020 at 2pm in downtown Rutland. This parade honors all past and present service men and women. Learn more about the history of the parade and plans for this year's parade.