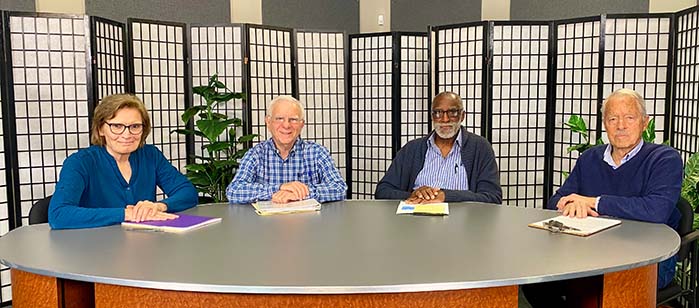 STAY IN THE LOOP
Join our mailing list!
Stay updated on news, events & more:
SHOW DESCRIPTIONS
Historically Speaking (When Available)
Channel 15 • Next Airing: Wed 4:00pm, Thurs 1:30pm, Fri 7:30pm
Hosted & Produced by Jim Davidson, of the Rutland Historical Society. Learn about past events in Rutland County as Jim often invites his guests to reminisce about days gone by. Usually includes powerpoint demonstrations featuring old photographs and historic documentation.
History of Clarendon Springs
Channel 15 • Next Airing: Tues 4:30pm, Wed 8:00pm, Sat 10:00am
History of Clarendon Springs Mineral Industry..presented by Dave Potter
HomeCare Connection
Channel 15 • Next Airing: Mon 9:30am, Tues 2:00pm, Wed 7:30pm
Hosted by Harry Snyder and produced by Marc Miele of Visiting Nurse Association and Hospice of the Southwest Region. Home Care Connection features programs and services designed to keep people safe and healthy right in their own homes.
How To With Torri
Channel 15 • Next Airing: Mon 2:00pm, Wed 8:30pm, Fri 11:00am
"How to With Torri" - tutorial series on how to make and create.