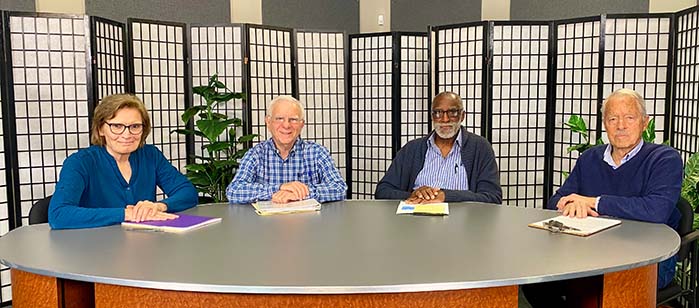 STAY IN THE LOOP
Join our mailing list above!
SHOW DESCRIPTIONS
Geppetto Room (The)
Channel 1075 - Public • Next Airing: Mon 11:30am, Wed 3:30pm, Fri 9:00pm
The Geppetto Room - Learn How to Make Better Decisions. Host Lou Scott shares simple activities you can do to improve your brain's ability to make what he calls, Transformative Decisions - to enrich your life.
Greater Rutland County Supervisory Union
Channel 1095 - Education • Next Airing: Mon 10:00pm, Tues 10:00am, Thurs 5:30pm
Meets once a Month
Green Mountain Chef
Channel 1075 - Public • Next Airing: Mon 8:00pm, Tues 4:30pm, Thurs 10:30am
Chef Ian Vair will bring culinary French training into the studio and pass his knowledge on to our viewers. Ian's passion for wild mushrooms and healthy, sustainable, locally sourced ingredients will influence all of his recipes. Join the Green Mountain Chef and discover the healthy local cuisine that's being served up right here in your own home!