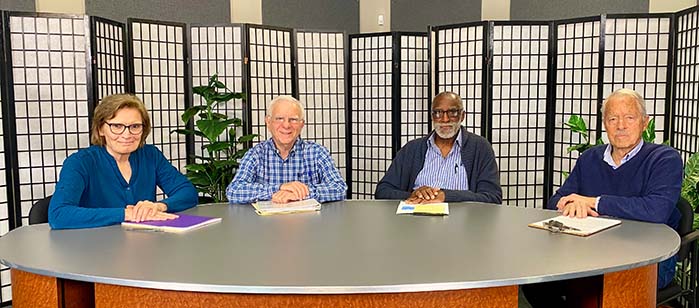 STAY IN THE LOOP
Join our mailing list above!
SHOW DESCRIPTIONS
Fair Haven Select Board
Channel 1085 - Government • Next Airing: Tues 8:00am, Wed 1:00pm, Fri 6:30pm
Meets every other Monday at 7:00pm.
First Baptist Church of Fair Haven
Channel 1075 - Public • Next Airing: Sun 9:00am & 6:00pm
Pastor Roland Smith's weekly service.
First Congregational Church of Fair Haven, UCC
Channel 1075 - Public • Next Airing: Sun 5:30pm and 11:30pm
First Congregational Church of Fair Haven, UCC. 3 North Park Place, Fair Haven, VT. Senior Pastor Reverend James Mills, Sr. Sunday worship - 10:00am. Website: fhucc.org
Furnace Brook Wesleyan Church - Pittsford
Channel 1075 - Public • Next Airing: Sun 10:00am & 7:00pm
Pastor Joel Tate - Furnace Brook Wesleyan Church, Pittsford