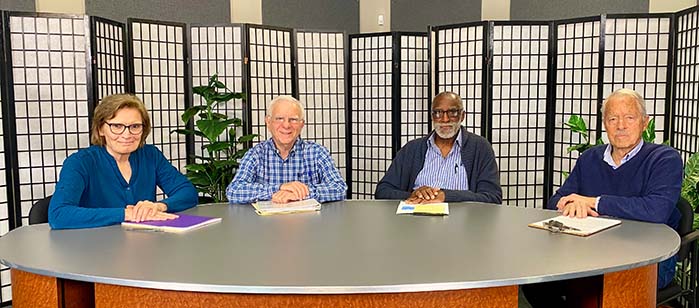 STAY IN THE LOOP
Join our mailing list!
Stay updated on news, events & more:
SHOW DESCRIPTIONS
Eckankar: A Clear Message
Channel 15 • Next Airing: Sunday 5:00am & 10:00pm
Submitted by Joyce Denno, an out of town program offering a spiritual point of view.
Erick Frenke and Friends
Channel 15 • Next Airing: Mon 1:00pm, Wed 8:00pm, Thursday 8:30am
Current issues show with host Ericke Frenke. August episode features guest Tom Millington on the topic of "What is a real Christian?"