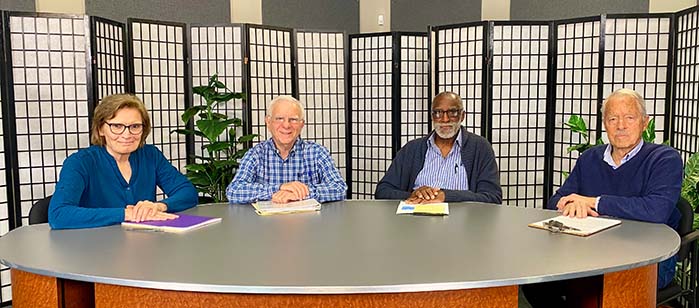 STAY IN THE LOOP
Join our mailing list above!
SHOW DESCRIPTIONS
Calvary Bible Church - Rutland
Channel 1075 - Public • Next Airing: Sun 8:00am & 8:00pm
Regional Co-Pastor David Lind and Resident Co-Pastor Seth Pankratz. Weekly service produced by Gary Bouchard. One of PEGTV's longest running programs.
Castleton Select Board
Channel 1085 - Government • Next Airing: Wed 7:00pm, Fri 8:30am, Sun 11:30am
Meets on the 2nd & 4th Monday of every month at 7pm.