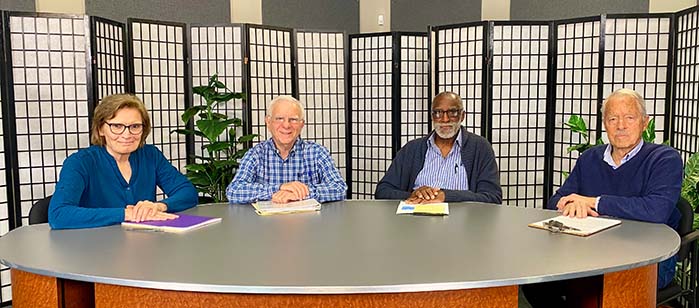 STAY IN THE LOOP
Join our mailing list above!
SHOW DESCRIPTIONS
Be Aware to be Prepared
Channel 15 • Next Airing: Mon 10:30am, Tues 8:30pm, Fri 3:00pm
Hosted by Debbie Boyce, Rutland and Addison County Medical Reserve / Non-Medical Reserve Corps. Learn more about how to be prepared before emergencies occur.
Big Joe's Journal
Channel 21 • Next Airing: Tues 5:30pm, Wed 4:30pm, Fri 11:00am, Sun 8:30pm
Hosted and produced by Joseph Tilden who gives us a recap of the past week and how it affects us on a Governmental level, and personally.
Bocconci'n Divino (When Available)
Channel 15 • Next Airing: Sun 2:30pm, Tues 8:00pm, Fri 10:30am
It's a little taste of Italy. Andrea returns to the kitchen to make a quick and easy meal.
Brandon Select Board
Channel 21 • Next Airing: Thurs 2:30pm, Fri 9:30pm, Sun 4:00pm
Meets on the 2nd & 4th Monday of every month at 7:00pm
BROC Talk with Vicki Loomis
Channel 15 • Next Airing: Sun 4:30pm, Mon 8:30pm, Thurs 9:30am
BROC Community Action in Southwestern Vermont serves the needs of low-income individuals and families throughout Rutland and Bennington Counties.