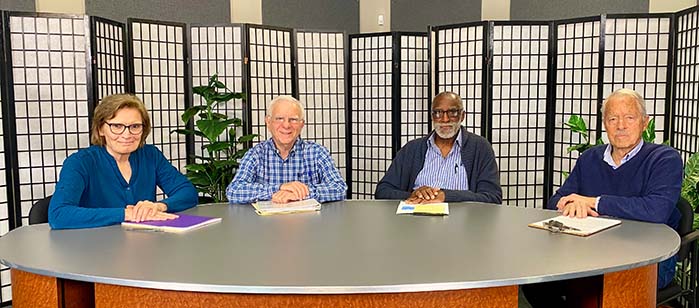 STAY IN THE LOOP
Join our mailing list!
Stay updated on news, events & more:
SHOW DESCRIPTIONS
American Legion Post 31 Veterans Ceremony 2019
Channel 15 • Next Airing: Mon 7:30pm, Tues 11:30am, Fri 5:30pm
Veteran's Day Celebration hosted by Rutland Post 31 American Legion. Guest Speaker Past National Vice Commander Linda Perham. Featuring Rutland High School Chorus directed by Dan Graves.
Artists in New England
Channel 15 • Next Airing: Mon 9:30pm, Thurs 2:30pm, Fri 12:30pm
Spotlight on artists (music and painting) in New England. Produced by Christa Jan Ryan, Danby, Vt.
ARTS and MORE! with Mary Crowley
Channel 15 • Next Airing: Mon 3:00pm, Tues 11:00am, Thurs 7:00pm
Discover all of the creativity in & around Rutland County with host Mary Crowley! Meet local talent, learn different art forms and explore creative outlets.