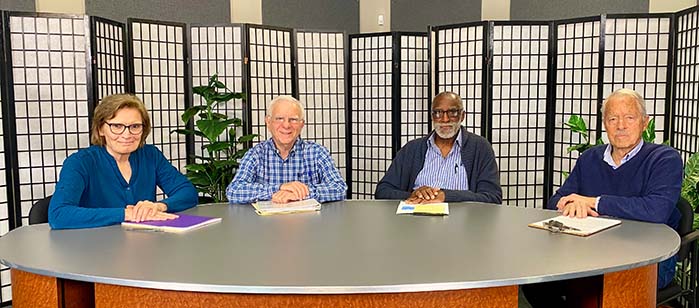 STAY IN THE LOOP
Join our mailing list!
Stay updated on news, events & more:
SHOW DESCRIPTIONS
All Saints' Anglican Church - Rutland
Channel 15 • Next Airing: Sun 3:30pm & 9:00pm
Local weekly service for the Orthodox Anglo-Catholic Christian Community. Woodstock Avenue, Rutland.
All Workforce Matters
Channel 15 • Next Airing: Tues 7:00pm, Wed 10:30am, Thurs 2:00pm
Co-hosted by Teresa Miele, Chair of the Rutland Region Workforce Investment Board and Nanci Gordon. RRWIB Member
Artists in New England
Channel 15 • Next Airing: Mon 9:30pm, Thurs 2:30pm, Fri 12:30pm
Spotlight on artists (music and painting) in New England. Produced by Christa Jan Ryan, Danby, Vt.