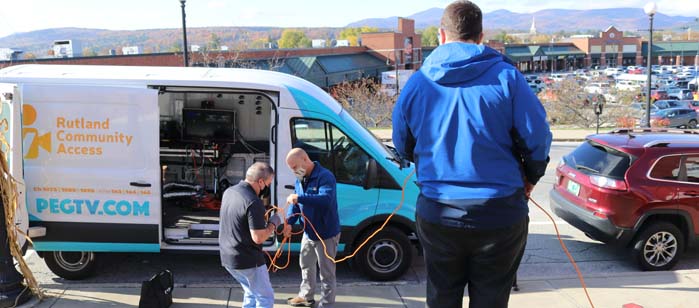 STAY IN THE LOOP
Join our mailing list above!
Our Mission
We Are Your Voice Rutland County!



Our Vision:
The highest quality public access station in the nation championing an engaged, connected and informed community.

Our Mission:
PEGTV, an independent organization, empowers the community through TV and serves to entertain, disseminate information, ensure freedom of speech and improve the quality of life, connecting citizens of the Rutland region.